I'm an artist and designer living in the U.S. and I'm glad you're here.
I craft nuanced, compelling messages and visuals for brands, leaders, movers, and shakers that inform, influence, and inspire. I'm experienced in creating fresh ideas from scratch and I enjoy the challenge of editing existing concepts.
People hire me for brand strategy, positioning, and messaging. Agencies contract me to add a lil' somethin' somethin' to their creative teams. I take on a very limited number of private clients per year.
Please get in touch if you'd like to work together.
Creative direction, graphic design, and hand-drawn logos.
Marketing strategy, positioning, and messaging.
Written communications, scripting, and speechwriting.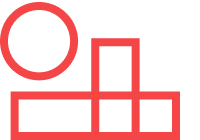 Mentoring and giving back wherever and whenever I can.
I've always been a creative person, and I've picked up a few skills along the way.
My daily practice moves me closer to the artist, designer, and creative professional I want to become. I've experienced a range of setbacks, complete catastrophes, outright failures, and a few modest successes. Here are the highlights:
1993

1992 - 1993 Learned to read and then promptly wrote, illustrated, and "published" a children's book about my stuffed animal, under the guidance of my kindergarten teacher, Ms. Ruliera. Sold exactly one copy to my parents.

2010

2006 - 2010 Earned a bachelors degree from Simmons University in Communications and Graphic Design, studying under the incomparable photographer and designer, Judith Aronson.

2017

2011 - 2017 Earned a masters degree from Harvard University in Sustainability and Corporate Innovation. My thesis focused on the design of ultramarathons. I was awarded the Derek Bok Public Service Prize at commencement.

2021

2021 + I have big goals for the next few years. Wanna be part of it? Get in touch.