I'm a people-&-systems-loving business operations generalist living in the U.S. & I'm glad you're here.
I've been described as an air traffic controller, an integrator, a communicator, a confidant, a doer, &, my favorite, the grease & the glue.
I develop scalable operations, drive the rhythm of business, & help people make decisions quickly & with the right information.
I work with firms who have expansion initiatives that require strategic planning & execution or have a need to delegate tasks & special projects.
If you're concerned about efficiency, growth, collaboration, or change, let's talk.
Here's what I bring to the table.
Comprehensive operational strategies that align & evolve with your goals
Scalable tools to enhance remote collaboration & project management
Methods for project management & process improvement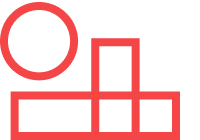 Data-driven, human-centric resources to equip & guide cross-functional remote teams
I'm a naturally curious person. I'm always evaluating & refining myself for opportunities to learn, grow, & give back.
My core capabilities reside in Operations, Administration, Project Management, Process Improvement, Organizational Culture, & Cross-functional Teams
I've experienced a range of setbacks, complete catastrophes, outright failures, and a few modest successes. Here are some highlights thus far:
1993

1992 - 1993 Learned to read and then promptly wrote, illustrated, and "published" a children's book about my stuffed animal, under the guidance of my kindergarten teacher, Ms. Ruliera. Sold exactly one copy to my parents.

2010

2006 - 2010 Earned a bachelors degree from Simmons University in Communications and Graphic Design, studying under the incomparable photographer and designer, Judith Aronson.

2017

2011 - 2017 Earned a masters degree from Harvard University in Sustainability and Corporate Innovation. My thesis focused on the design of ultramarathons. I was awarded the Derek Bok Public Service Prize at commencement.

2022

2022 Passed the Wine and Spirits Education Trust Level 3 Award in Wines with merit, after failing the first time. I am particularly interested in environmentally responsible farms, vineyards, and producers who work with nature and have resolved to protect the health of their vines, land, and workforce.